about moi
♥ ♡ ♥ ♡ ♥ ♡ ♥ ♡ ♥ ♡ ♥ ♡ ♥
I'm a gemini born in 1999, i am autistic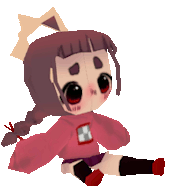 You can call me Sick, Connor, or any kin names, that makes me really happy!
I am taken ♥, but feel free to contact me through my social medias, I love making friends!

I'm an INFP-T~
HOBBIES
I like drawing, updating my lil site and watching movies
MUSICS
I love listening to Nicole Dollanganger, Kikuo, Pengosolvent, Lemon Demon and lots of other music as well
INTERESTS
I really really love horror and slasher movies, its one of my main interests
EGIRL JUICE
Some of my favorite games are Red Dead 2 Online, Minecraft, Destiny 2, Monster Hunter Rise, and a lot of mmorpgs!!
I still play minecraft and even have my own server but I dont play it as much as i would like to/as much as I used to.
Other things I like include:
sanrio
osu
manga and anime
rpg maker games
carebears
mid to late 90s and early 2000s internet and culture
My website button is right below~!